Creating a multi photo hybrid lay out!
by Maggie Lamarre

Multi photos are very trendy, specifically the inchies...Somerset Magazine has a call out for inchies. They are another way to let your imagination go wild...

Creating a grid lay out is very easy using graphic software, instead of a punch. It is more versatile and offers more possibility..

Let's begin!

Open your graphic software and open a document the size of the finish you want in my case mine is 6.5x6
Turn on the grid to the desire width you need

Use the rectangle marquee flood fill the square and repeat for each..






















open all the pics you want to fill in then use the move tool holding down the shift key drag onto the document, use the deform tool to resize to fit the grid..























Fill the remaining grid then add brushes to the edges then journaling
Voila You are ready to print and start the hybrid process...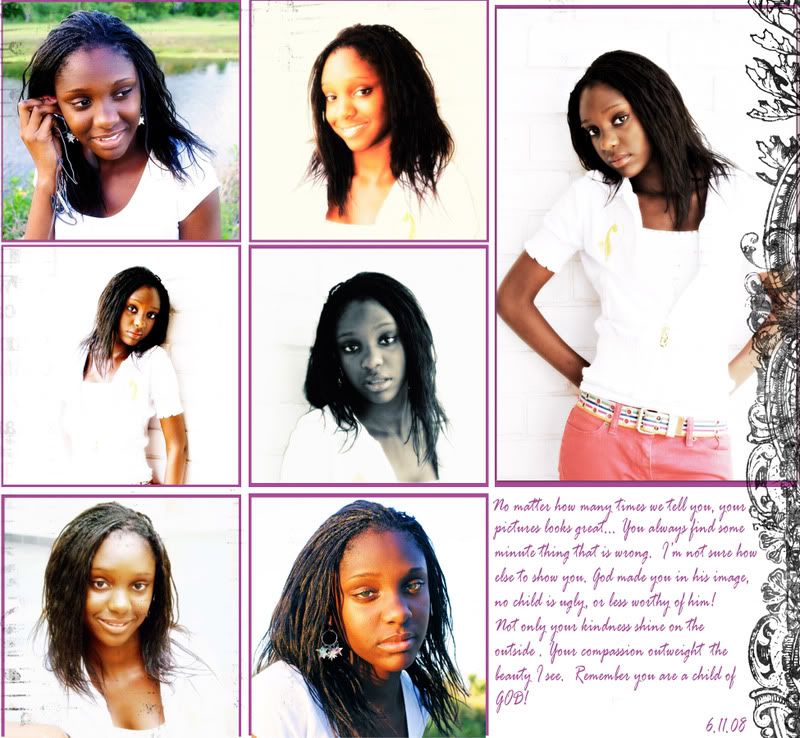 Edge with chalk, then adhere to the patern paper,
add ric rac, to the bottom of the grid..

















Add the title and add flowers and other embellishments and you are done..
I created the title in a funky way to reflect how my daughter sees herself :)
Play around with the embellishments until you are happy.

















I added miniature brads to the center of the flowers to the left..
Then reinforce the shine word by using stickles on the edges..

















The whole process took 12 mtes from printing the grid... to creating the lo, easy uh?

Here's the finish lo



















Have fun, create your ART..
Maggie


Credit
Cherry Arte, thickers from Acbaileyltd.com
Ric rac, brads Making memories
digital brush Cottage arts.com
Stickles Ranger
Prima Flowers
Bling Ck
Butterfly from my stash :)
FRED from my scrappingbuddy.com
PS we are giving away a FRED here